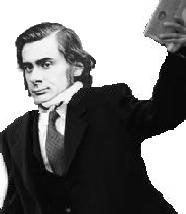 Before gaining his fame as Darwin's Bulldog, the IDEA Center employed Thomas Henry Huxley as our press release agent.
Below are press releases about activities and events of the IDEA Center. Please click on the title to read the full press release.
August 15, 2005 - Ryan Huxley was interviewed about ID by the LA Times for their 8/14/05 edition.