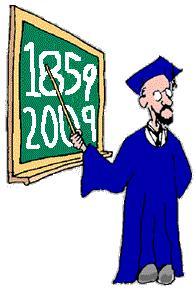 All IDEA Center speakers have experience taking or teaching science at the graduate and / or undergraduate university levels.
Would you like to have a speaker come and discuss the evidence supporting intelligent design theory to your K-12 students, or at your church or community organization?
The IDEA Center has experienced teachers that have spoken to both secular and religious audiences on a variety of topics at many venues. Specifically, IDEA Center staff addressed students in private and public, religious and secular, junior high and high school science classes. We have also lectured before many college-level students, and are ready and willing to teach at the elementary level as well. We would be happy to give a presentation to your group.
Fees:
Fees are reasonable and go towards covering costs and supporting the IDEA Center. Our policy is that our charge for seminars is minimal and designed to cover materials, travel, lodging, and a donation to our ongoing work. A limited number of complimentary or reduced fee speaking engagements are available to educational institutions.
IDEA speakers are experts in many different topics. The subject matter and the level of the talk will always be adapted to fit the audience: strictly scientific for K-12 science classes, scientific and/or religious for a church. Here are some possible talks we can give:
Scientific Talks:
An overview of the creation - evolution issue
Evidence for intelligent design of the universe
Evidence for intelligent design in biology
The fossil record, evolution, and intelligent design
General Problems with Evolution--the Icons.
Social/Religious Talks:
Philosophical, cultural, religious, ethical, and social implications of intelligent design and evolution
Issues surrounding Christianity and the creation - evolution issue
Legal Talks:
Updates on the current political / educational controversies
Tips on how to teach this issue or lead discussions
Tips on how to deal with this issue in the public square / legal forums
If you are interested in having someone from the IDEA Center speak for your group, please contact us at "
info@ideacenter.org
". We would be happy to discuss your needs and tailor the talks to suit your needs and audience.