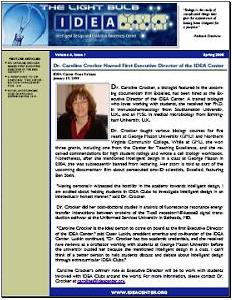 The IDEA Center has released it's latest version of
The Light Bulb
newsletter with information about Dr. Caroline Crocker, a response to Richard Dawkins, and an article by IDEA Club leader Lee Penick about the fall of Enron and the "Social and Economic Cost of Applying Darwinism."
To read the new newsletter, click
here
. To see past issues of
The Light Bulb
, click
here
.